Help Your Body Heal Itself with Ozone Therapy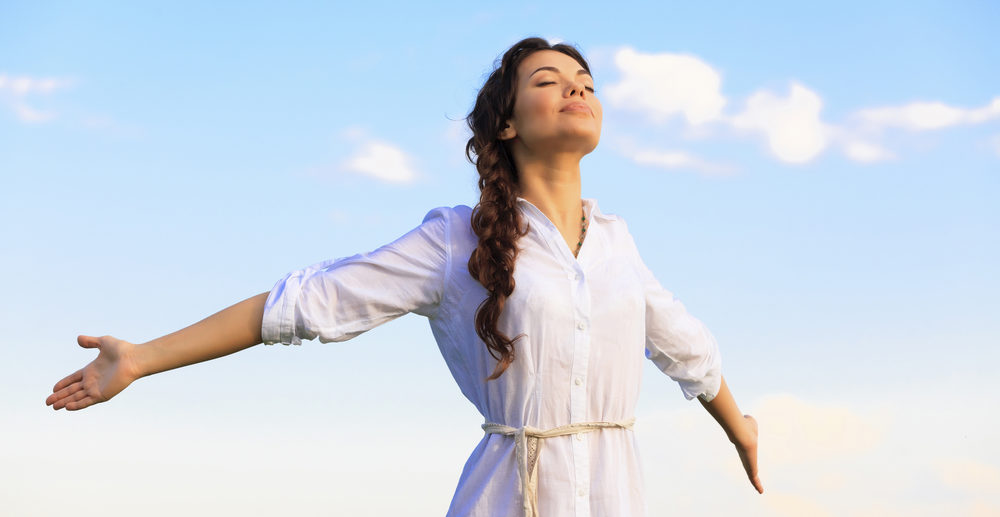 Do you have a chronic health condition that isn't resolving, no matter what you do? Have you seen specialist after specialist, but treatments aren't working the way you expected? You may need some additional assistance to help your body heal itself, in the form of ozone therapy.
What is Ozone Therapy?
Ozone is a different form of oxygen than what we breathe every day. It contains an extra oxygen atom; when Ozone enters your body, that extra oxygen atom reacts with your cell membranes almost instantly and provides multiple health benefits.
Ozone therapy can enhance the functions performed by your body every day. No matter what the illness, the body needs oxygen to heal. Without adequate oxygen, your immune system can't work as hard to fight bacteria, viruses, cancer cells, autoimmune diseases, and more.
While it doesn't directly treat the disease, Ozone supports the essential functions of life. Your body can heal itself, and Ozone therapy helps to remove many of the blocks to your body's natural healing ability.
Ozone can be thought of as an exercise in a bottle per Dr. Frank Shallenberger, MD, HMD, ABAAM, and president of the American Academy of Ozone therapy.  He further states that oxygen underutilization is the cause of EOMD or Early Onset Mitochondrial Dysfunction.  In fact, low oxygen utilization is the most basic root cause of illness.  Though we can breathe in 100% oxygen, it doesn't necessarily work efficiently with delivery to the body's tissues the way it should, and it doesn't necessarily produce as much energy as it should.  Ultimately, abnormal oxygen utilization leads to mitochondrial dysfunction and decay which results in chronic illness and aging.
Our cells, specifically our mitochondria, produce energy to make us function.  And the most important element for existence is oxygen!  Think about it.  How long can you go without breathing?
Ozone therapy helps our cells produce more energy and improve oxygen utilization.  It helps our mitochondria function efficiently and survive longer because as we age, we lose mitochondrial function and number.  Ozone therapy aids in healing and assists in detoxification.  In short, Ozone therapies help the body heal itself!
Furthermore, Ozone therapies have been extensively studied and utilized for many, many years, dating back to 1857 when Siemans developed the first ozone generator.  Data and studies by Dr. Kenworth in the Florida Medical Association described its use, and Ozone was used widely all over America until the 1940s when antibiotics came on the scene from pharmaceutical companies.  Ozone has been used through the years to aid in the treatment of diphtheria, TB, anemia, whooping cough, asthma, bronchitis, hay fever, insomnia, pneumonia, diabetes, gout, and other infections including wounds.  Dentists have used it to treat dental caries and infections.  Some countries treat sepsis with IV antibiotics and the use of Major Autohemotherapy or MAH.
Research has shown that management of the following conditions can be enhanced with the use of ozone: Cardiovascular Disease, Diabetes Mellitus, and other Chronic Infections, especially viral ones such as Herpes and Hepatitis, Chronic Fatigue States, Macular Degeneration, Chemical Sensitivities, Chronic Bladder Conditions such as Interstitial Cystitis, Colitis, Autoimmune Diseases, Crohn's Disease, and Preconditioning before surgery, chemotherapy, or radiation as well as during such treatments for aid in improving tolerability and success.  Pre-conditioning has been advocated for all 1 – 2 times per week; one never knows when an emergency could arise.
How is Ozone Therapy Administered?
Ozone can be delivered to a patient in a variety of ways:
Major Autohemotherapy or MAH:  Most commonly utilized for systemic therapy, it was first developed in 1961 by Dr. Hans Wolff.  Simply put, blood is collected from the patient and then ozone is added and mixed thoroughly followed by re-infusion back to the patient.
Minor Autohemotherapy or mAH:  5 cc of blood is drawn and mixed with 5 cc of ozone and then injected into the gluteus muscle.
Limb Bagging:  Involves a continuous flow of ozone to a limb which is bagged for 30 minutes; used for wound infections and ulcerations.
Intestinal Insufflation:  A very narrow lubricated soft catheter is inserted into the rectum for approximately 1 minute and ozone is instilled painlessly.  This method delivers approximately 95% of the number of ozonides as in MAH and is especially good for the liver.
CheZone therapy:  This is a combination of ozone through MAH followed by chelation with disodium EDTA.  This treatment is great for heavy metal detoxification as well as cardiovascular diseases and diabetes.  These aid in removing calcified plaque, increasing circulation, increasing cardiac function after a heart attack, and it decreases free radicals.  The TACT trial in 2013-2014 clearly demonstrated a decrease of 50% in the death rate of diabetics over 5 years.  Typically a series of 1-2 per week for 40 sessions, followed by monthly sessions is advised.
IV Ozonated Saline:  Utilizes ozone mixed with saline which is specially prepared for people with smaller veins or a pic line or port.
Ozonated Water:  Can be drunk or placed on a wound; best to drink immediately after preparing.
Ozonated Oils:  Made generally with organic oil, sunflower oil, coconut oil, etc. for wounds, rashes, and infections topically.  Also, use on the gums is used by dentists for periodontitis.  Some use it to prevent precancerous skin lesions, and others use it internally for gastric or intestinal health.
Ozonated Supplements:  Ozonated Magnesium, for example, is great for removing the gut biome that often forms in the GI tract.  This aids in health, digestion, and immune function.
Dental Quadrant Therapy and Periapical Injections:  Used by trained dentists to prevent infection and treat infection in teeth and gums.
Sinus Injections:  Can aid in more rapid healing of sinus infections in 1-2 treatments.
Bladder Insufflation:  With Chronic Interstitial Cystitis, a small catheter is inserted gently along with a solution, followed by ozone insufflation in small amounts initially.  The treatments are performed in a series of increasing amounts of ozone after which the treatments decrease in frequency until remission occurs.  Thereafter, the patient is treated periodically for a "booster".
Ozone Saunas:  Great for passive sweating which aids in detoxification and inactivating special dendritic cells in the skin that aid immunity.
Ozone Inhalation:  Can only be done safely with a special ozone oil bubbling system, and this can aid in the treatment of bronchitis, pneumonia, and COPD.
How does Ozone Therapy Work?
Ozone therapy is used to help heal a wide variety of diseases and conditions because it directly affects the biochemistry of the body. Here are a few examples of what Ozone therapy can do:
Ozone increases oxygen delivery to soft tissues and cells.
Without oxygen, our cells can't make energy, and without energy, our cells will die. Ozone increases the amount of oxygen delivered by the red blood cells. It also makes red blood cells move more freely through blood vessels.
Ozone kills bacteria and viruses on contact.
By killing bacteria and viruses, Ozone can prevent them from causing disease. Ozone also inhibits a virus' ability to attach to cells; if a virus can't attach to your cells, it can't multiply.
Ozone increases cellular energy production.
Oxygen creates energy in your cells, but often this process isn't as efficient as it should be. Ozone helps to increase the amount of energy you make from the oxygen you breathe.
Ozone decreases the level of oxidation in your body.
While oxidation is a normal biological process, your oxidation levels can get too high. When disease enters the body, oxidation increases beyond the normal limits. Ozone intensifies the levels while increasing the activity of antioxidant enzymes in your body, to buffer oxidation. This process aids in the body's ability to heal.
Ozone can modulate the immune system to make it function better.
When the immune system is overactive (as in autoimmune disease), Ozone can calm it down. When the immune system is underactive as in cancer, AIDS, and chronic infections, ozone will stimulate it.
Treating Pain and Chronic Pain
Prolozone therapy is an option for painful areas or joints.  For this, we utilize a mixture of compounds along with ozone which can be injected into joints and areas of pain with great results.  And even pure ozone alone can be injected subcutaneously for painful areas to offer pain relief.
Are you a candidate for Ozone Therapy?
To determine if Ozone Therapy is right for you, speak to a trained professional who can get a full picture of your overall health. Ozone Therapy is not a "cure-all." It should be utilized as one element of a comprehensive health and wellness program.
Because Ozone Therapy supports and improves all of the underlying biochemical processes essential to human life, it can be helpful as a part of a therapeutic plan for any disease or condition.
Benefits of Ozone Treatment
*  Detoxifies the liver
*  Decreases uric acid in the body
*  Purifies the blood & lymphatic system
*  Reduces fat (cholesterol and triglycerides)
*  Kills viruses, bacteria, and fungus
*  Improves white blood cell activity
*  Improves cellular metabolism
*  Slows down the aging process
*  Improves circulation and oxygen supply
What does Ozone Therapy at Wonderfully Made Functional Medicine entail?
When you come to Wonderfully Made Functional Medicine, we make sure you get thorough, in-depth testing to isolate the causes of your particular condition. We take all of your symptoms into account, to ensure we tailor your program to exactly what you need to restore full health.
After testing, you will meet with Dr. Wood to discuss the results and review your medical history. This in-depth consultation will cover your lifestyle, specific concerns, and treatment goals. We are thorough because we want to make sure we understand your needs and tailor a program specifically for you.
We consider many factors when determining which therapy, or combination of therapies, will provide the highest effectiveness for you. If Dr. Wood determines that Ozone Therapy is the right choice, we will then discuss the best options for your treatment.
Dr. Wood and her highly trained staff are dedicated to your health and wellness and will do everything necessary to ensure you achieve your goals.
Contact our New Patient Coordinator
Call us for a consultation to see how we can help. We'll answer any questions you have, and explain our treatment approach, protocols, fees, and options. Or fill out the contact form below and we will contact you at a time that is convenient for you.
Contact Us
Contact Us by filling in the form below.